Our Executive Leadership Team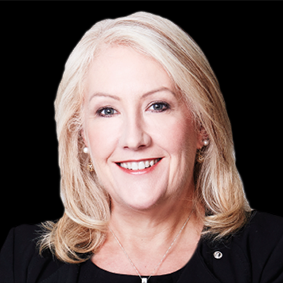 Frances Cawthra
CHIEF EXECUTIVE OFFICER
Frances has a wealth of leadership experience in both the public and private sectors. She draws on extensive experience in information technology, large transaction processing centres, customer contact centres and client relationship management. Prior to joining Cenitex, Frances was with the Australian Taxation Office (ATO) for fourteen years, the past seven as Chief Finance Officer. She has been recognised for her leadership in the areas of financial and resource management, investment strategy, procurement and contract management.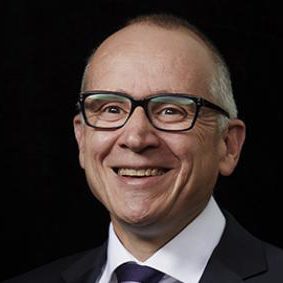 Nigel Cadywould
EXECUTIVE DIRECTOR, CUSTOMER ENGAGEMENT
Nigel is an accomplished, results focused senior executive with over thirty years international experience and a real passion for the public sector. Nigel has strong leadership skills honed over 25 years at some of the world's leading technology companies, complemented with working in Victorian Government for the last seven years.  With highly polished stakeholder management and critical thinking skills, Nigel has a proven ability to meet complex and demanding needs. Nigel has extensive background in strategy, business transformation, technology, consulting, sales, building a cohesive culture and running a P&L.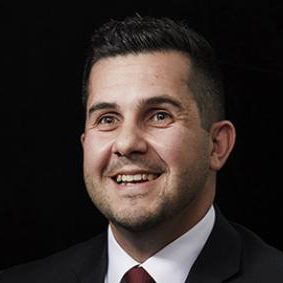 Adrian Carbone
EXECUTIVE DIRECTOR, WORKPLACE & APPLICATION SERVICES
As a highly experienced senior executive with vast knowledge of both private and public sectors, Adrian has delivered 20 years of customer success stories for blue-chip clients across a diverse range of industries including Banking, Telecommunications, Insurance, Engineering, Utilities and Government, gaining extensive experience in the IT sector within IBM and Cenitex.  
Performing senior positions in client relationship management, sales and delivery for large strategic customers, Adrian has developed a reputation as a trusted partner known for delivering reliable and cost-effective ICT services. This includes demonstrating a successful track record of operating in multifaceted and demanding environments, implementing innovative technologies, and spearheading change initiatives to optimise operations, reduce costs, and elevate the customer experience.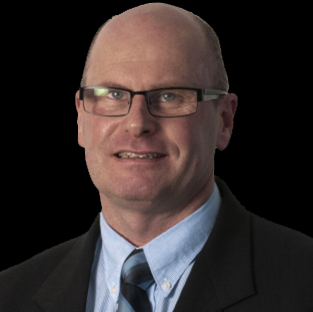 Andrew Closey
EXECUTIVE DIRECTOR, SERVICE MANAGEMENT
Andrew has held senior leadership roles in ICT Service Delivery, Operations, Law, Finance and Risk in both public and private sectors. He is a champion for workplace diversity and inclusion with substantial experience leading successful incremental and transformational change. Andrew is an Australian Lawyer with practice experience in criminal, family and civil litigation law and holds a Masters of Laws and Bachelor of Science degrees.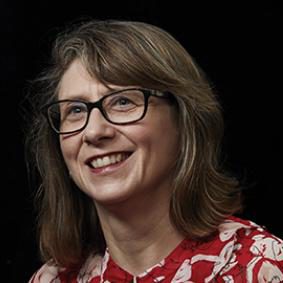 Sharon Copeland-Smith
EXECUTIVE DIRECTOR, STRATEGIC CORPORATE SERVICES / CHIEF OPERATING OFFICER
Sharon has extensive experience in the public sector, predominately in health, industry development, science, innovation, design and ICT over 30 years. She has held executive positions in both policy and program areas and corporate support as well as advising government and the private sector on strategy through her own consulting firm. She is qualified in health and research methods and has a Master's degree in social statistics, Graduate diploma in health statistics and a Bachelor of dental science.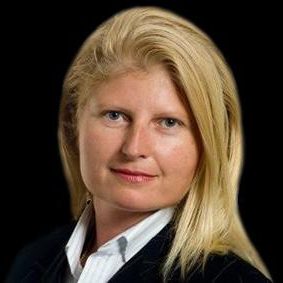 Alexis Ewing
EXECUTIVE DIRECTOR, INFRASTRUCTURE SERVICES
Alexis Ewing is a visionary leader with an impressive track record of driving technological advancement and delivering exceptional results. With extensive experience in technology leadership, she drives the strategic direction and evolution of services in critical domains like cloud, security, and networks. Prior to joining Cenitex, Alexis held significant leadership positions at Accenture as Director Technology Delivery for 2 years and at Telstra as Head of Cloud for 15 years. Her IT career spans multiple decades and industries including telecommunications, banking and finance, energy, insurance, retail and airlines. Throughout her career, Alexis has cultivated a reputation for building robust capabilities and fostering a strong team culture.
Alexis holds a Bachelor of Science, a Graduate Diploma in Management Systems, and a Master of Information Technology.